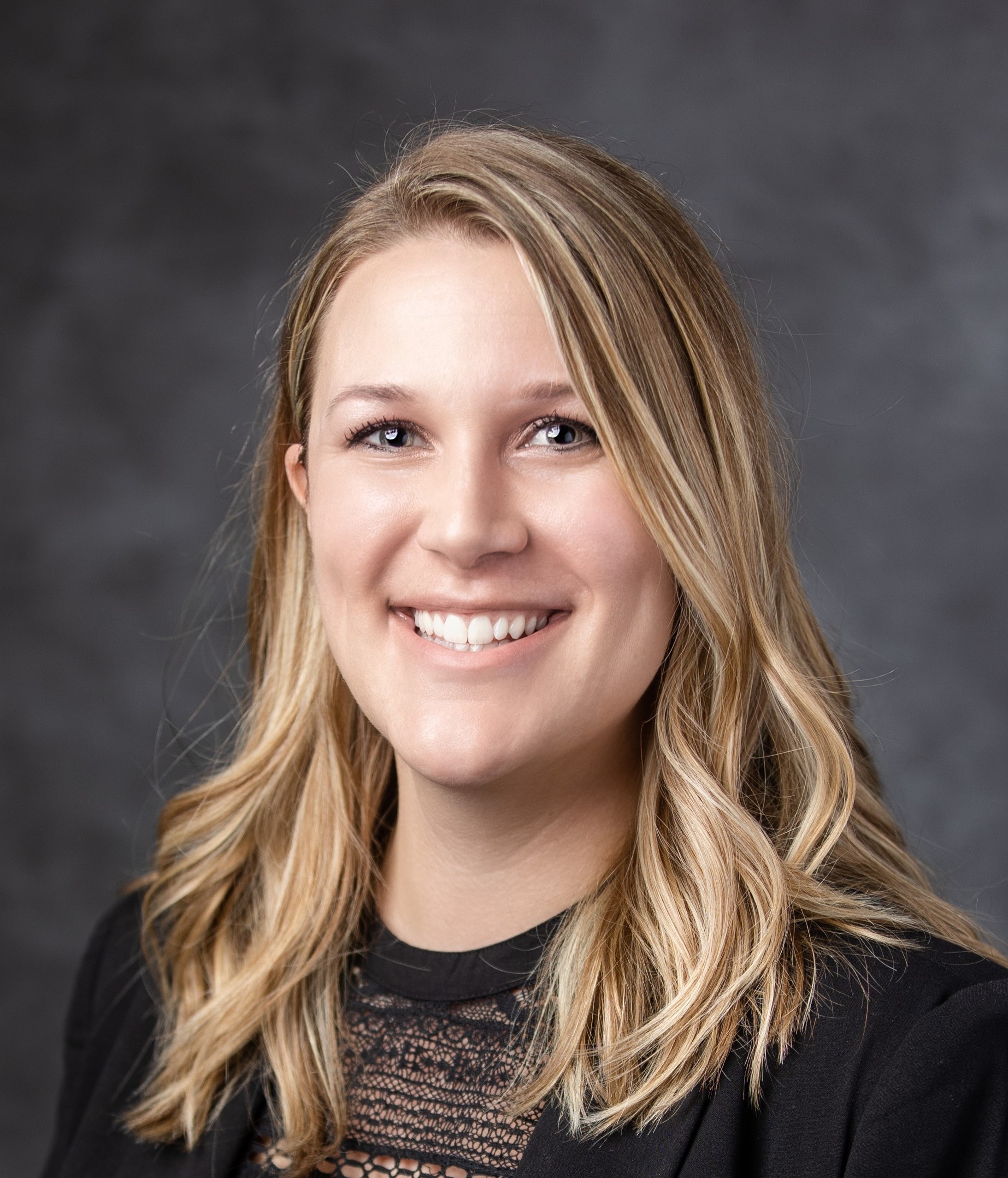 Physical Therapist
Devan McCulloch, PT, DPT (RKFD/BAGO)
ROCKFORD/WINNEBAGO
Education:
Doctor of Physical Therapy, Widener University, Pennsylvania, 2013
Certifications:
Licensed Physical Therapist (PT)
Doctorate of Physical Therapy (DPT)
Certified for Pelvic Floor Therapy
Treatment Specialties & Focus:
Experienced with a wide variety of diagnoses including neurological conditions, geriatrics, balance disorders, movement dysfunctions, post-operative rehabilitation and orthopedics.
Through grad school took part in a specialty focus group for breast cancer physical therapy techniques.
Devan is dedicated to helping her patients achieve their goals utilizing many different treatment strategies including manual therapy, taping techniques, neuromuscular re-education and functional activities.
10+ years of working with neurological conditions including patients with Parkinson's Disease
Hometown: Monroe Center, Illinois – Stillman Valley High School Graduate
Family: My husband, Micah and I welcomed our first child in December of 2017! We enjoy spending time with our families, friends and our three dogs.
In my spare time: I enjoy spending as much time as I can outside, even if it means taking a walk at lunch along the river for some fresh air.
Music, music and more music: I love live music and I'm a sucker for a good cover band. I love our local bands like the Vodka Boys and Burn N' Bush.
Expert Physical Therapists.